The 10 Most Slimming Vacations
Your passion for healthy living brought you here – let's keep talking!
Click here to read about all 10 of the "Slimming Vacation Spots."
What vacations have YOU taken that left you feeling fabulous?  Share your thoughts in the comments area below.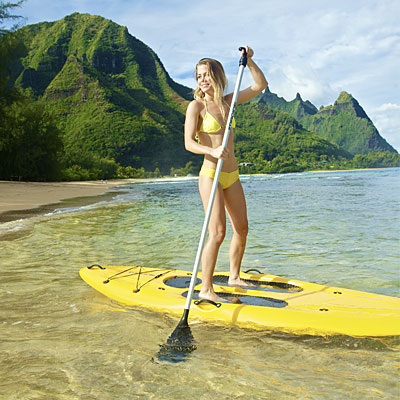 Credit: Kicka Witte/kickawitte.com
The ultimate vacation
by Karen Asp
From Health magazine
You go somewhere luxe, indulge away, and come back thinner. Our experts canvassed the country to find 10 standout trips that make it easy to eat healthy and get toned without trying.
Our healthy-travel judges then ranked these top U.S. destinations, based on how nutritious and tasty the food is, how active you'll want to be while you're there (in other words, how creative and fun the exercise options are), how much private coaching is at your fingertips, and whether you'll pick up healthy habits to bring home. Jet off to one of these places this summer and your souvenir just might be a smaller dress size.